Eves Tipis Holidays/Party Hire
Hire traditional Sioux design tipis, bell tents and tipi tents for your wedding, private party, corporate event or family reunion.
Eves Tipis can provide accommodation for your private party, event, holiday or wedding. Tipis, bell tents or tipi tents can be delivered to your venue and set up ready for your event, either in your own garden (access & space may need to be verified by a site visit first, which will be carried out free of charge ) or at another venue. 
We have tipi accommodation for up to 300 guests and together with our new bell tent and tipi tent hire service can cater for over £400 guests.  When booking larger numbers of structures a longer build time should be allowed, approximately one day for every ten structures, therefore early access to your site will be necessary.
FOR FESTIVAL HIRE – please visit our festival page to see which festivals at we will be offering boutique accommodation.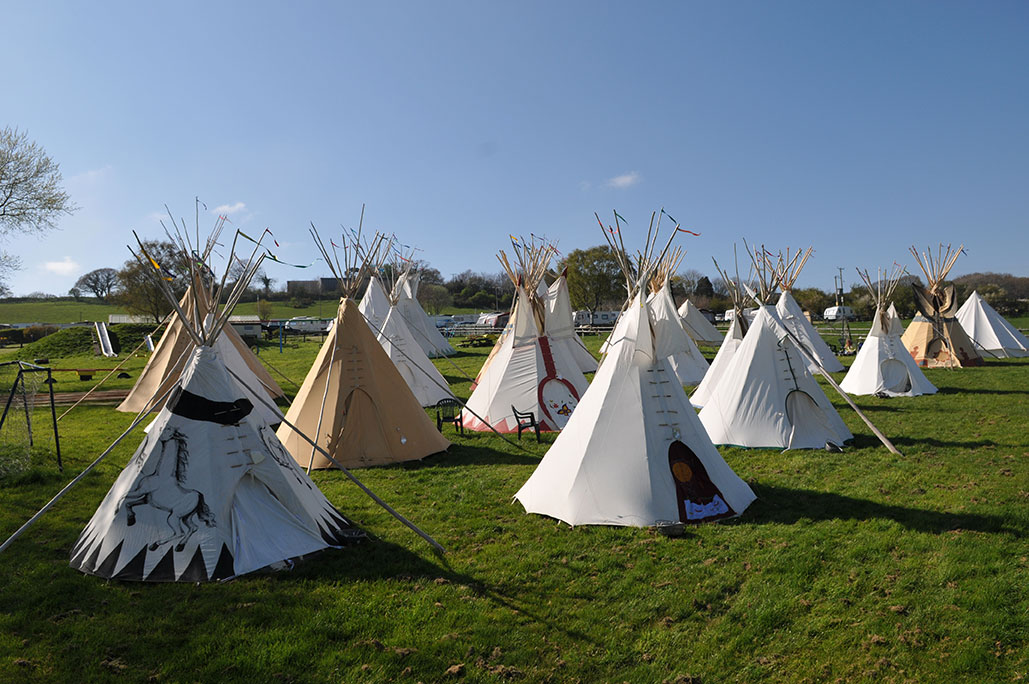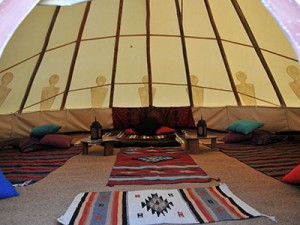 Eve's Tipis can provide tipis for camping holidays, we have links with several different campsites on the Isle of Wight and in Devon which you can book through the website on our camping page, but we are happy to put one up at any campsite you choose, providing the owners are in agreement and you have booked a pitch. Just make a booking enquiry below and we will get back to you with availability and hire cost.
For venues requiring large numbers of tipis, such as corporate events or weddings please email or use the enquiry form for a special price.  For holidays or where large numbers of tipis or bell tents are required to include bedding we usually quote on a 'price per head' basis.  For other events, tipis can be hired unfurnished for you to provide your own setting, or furnishings and or bedding may be hired from us at time of booking.   Tipis decorated for weddings can be quoted for individually.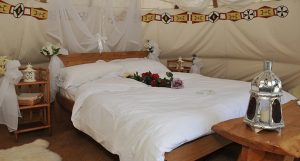 Our Private Hire Prices start from £150.
There will be a refundable damage deposit of £100 required per tipi.
Prices inclusive of VAT. VAT REG. no. 177384274
We include the delivery cost for hire on the Isle of Wight.
Delivery to other locations will be quoted for individually.
For tipi hire in mainland England it is not usually economically viable when ordering less than 10 tipis.
Tipis erected Friday and dismantled Monday, unless by other arrangement.
To book one of these amazing structures please enquire below or email for more information.  A refundable deposit of £100 against damage/soiling is required in addition to the hire fee. This will be refunded on collection of the tipi(s) provided the tipi(s) and contents are left in good order.  Eve's Tipis reserves the right to withhold all or part of the deposit if any part of the tipi(s) or furnishings is damaged, soiled or missing. Please note that tipis are not completely waterproof, although a rain catcher is provided, and during heavy rain a certain amount of water ingress is to be expected.
Please read our terms & conditions before enquiring.