Product Description
Hire one of our beautiful authentically built Sioux design tipis with or without bedding & furnishings for your festival stay.  Tipis range in size from cosy 2 person to 7 person large tipis for a family or a group of friends.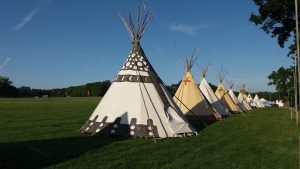 If you choose the bedding/ furnishing option please state if it is doubles or singles you require.  Bedding packs consist of foam mattress, sheet, duvet & pillow.
We also have a luxury option of a 2 person tipi with full furnishings plus wooden double bed, liner and power points (depending on supply at festival).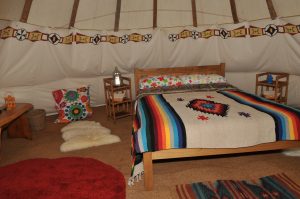 Tipi tents (similar to a bell tent with a single central poles) and  bell tents are also available, with or without bedding/ furnishings.
Please book using the on line booking form below.  For further information please email using the contact form on the website.
We look forward to seeing you at Cool Britannia!